Student Leadership
Vision:
Every Dazhong Student is a Student Leader.
Mission:
To cultivate in our students self-leadership which encompasses self-discipline.
Using the DZPS 3E (Excite, Engage, Empower) Approach to equip our students with the necessary leaderships skills to be a Serving Leader:
Be a good role model.
Work towards a shared vision of the school.
Be a challenger and taking calculated risk.
Enable others to act in a collaborative manner.
Encourage self and others to persevere in times of difficulty
Key Approaches for Student Leadership @ DZPS:
Our school strives to build up a strong Culture of Leadership, giving all students a whole range of student leadership opportunities based on the belief 'Every Dazhong Student is a Student Leader.'
1. Ranks of Student Leaders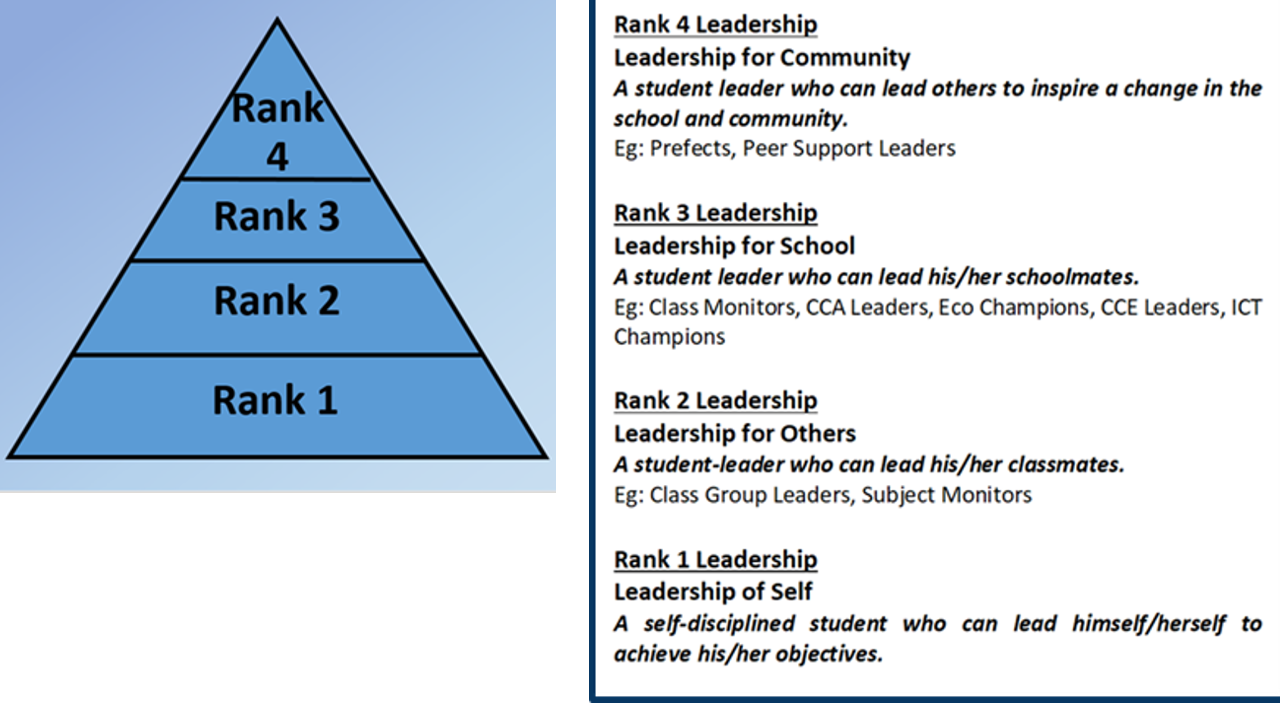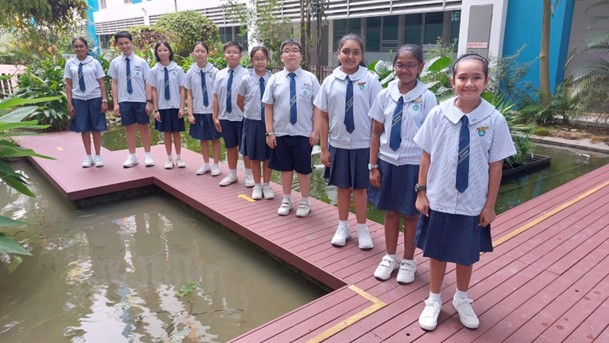 Our 2022-2023 Prefect EXCO
2. LE@D Model (Student Leadership Experience @ DZPS)
(Adapted from Kouzes & Posner's Leadership Challenge Model)
To be a Serving Leader, every Dazhong student is guided by the LE@D Model (M.I.C.E.E.).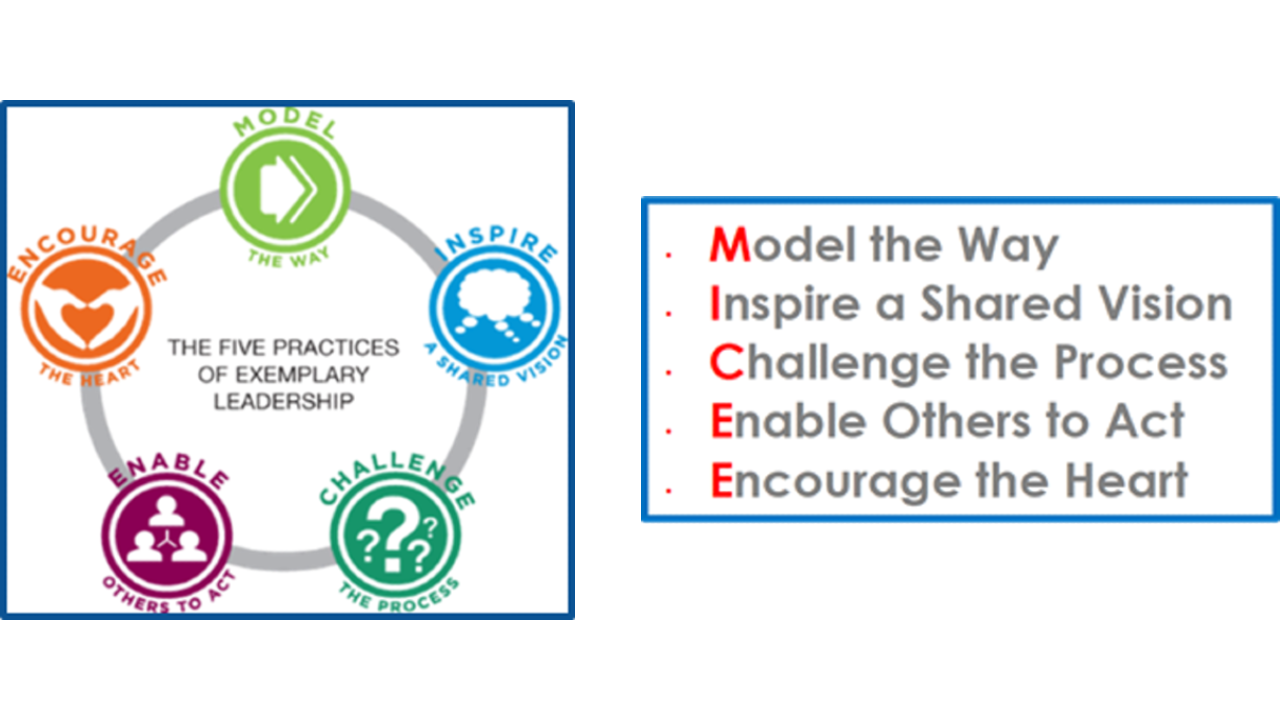 3. Key Student Leadership Serving Platforms
DZPS 3E - Excite & Engage
Student Leadership training sessions
Doing duties as a Serving Leader of DZPS
Catch You Doing Good (CYDG) Movement
Appreciation Time @ Dazhong
Appreciating You @ Dazhong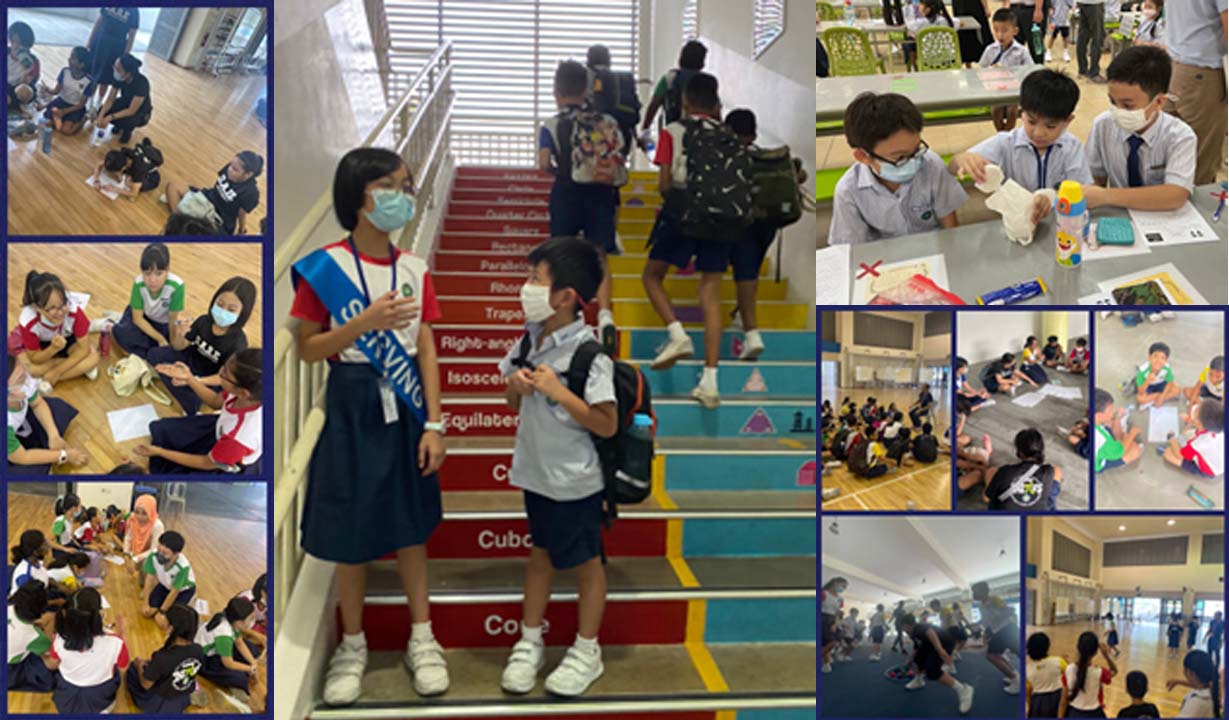 Our Student Leaders are awesome Serving Leaders!

Our Student Leaders modeling the way by showing their appreciation to the Staff of DZPS!
DZPS 3E - Empower
Student Suggestion Scheme via P.E.E.R. (Propose, Excite, Execute, Review) Projects

Dazhong Got Talent (DZGT) - VIA Project
Project Talk POSitiVe - educating peers to put into action our school values
DZPS Newsletter (New!)

Affirmation of Exemplary Students as Serving Leaders

ECHA MOE Awards
Model Student Awards (MSA)
Excellence in Service Awards (EiSA)
CYDG Termly Awards
Best in Service Termly Awards (Prefects)
Peaks of Excellence:
National Level Awards
Design for Change Singapore Challenge 2020
Finalist Team - 1 of the 20 schools shortlisted to represent Singapore to present our Project globally as part of the United Nations (UN) World Children's Day Celebration 2020.
Design for Change Singapore Challenge 2021
Finalist Team - 1 of the 9 schools shortlisted to present our Project during the Design for Change Singapore Challenge Celebration 2021!