Student Well-Being
Peer Support & Relationships (PSR) + Cyber Wellness (CW)
Vision:
Every Dazhong student is a Peer Supporter and advocate for Cyber Wellness.
Mission:
To create a Caring and Enabling School environment by:
Empowering students to be positive influencers and leaders
Bridging the adult and student divide to strengthen our student' safety nets
Creating a protective factor for students at risk through the building of positive relationships
Contributing to a positive school Culture of Care.
Key Approaches for Student Well-Being @ DZPS:
In order to create a Caring and Enabling School environment and strengthen our school's Culture of Care, the school looks into the various aspects of Student Well-Being through these areas:
Positive Teacher-Student Relationships
Positive Peer Support & Relationships   
Mental Health
Cyber Wellness
Students with Needs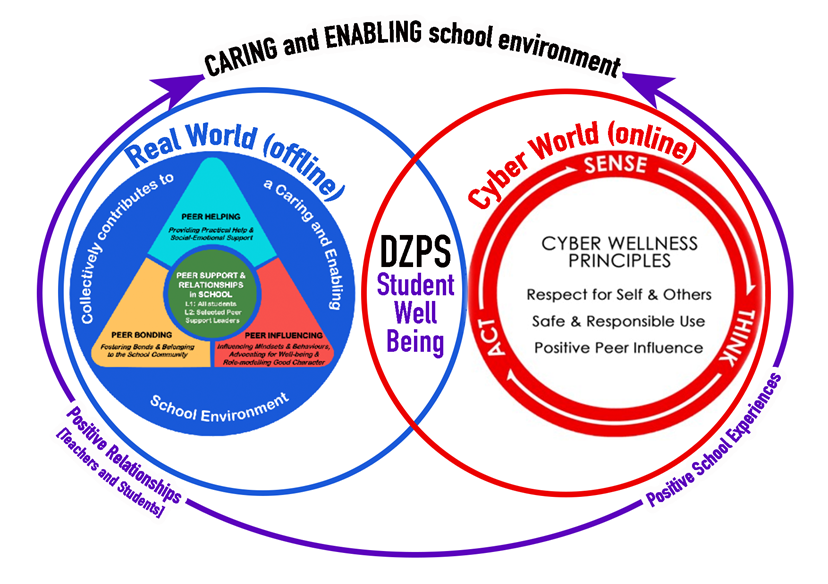 It is a whole-school effort to equip all students with the necessary skills to support their own well-being as well as strengthen their school support systems (both offline & online). This is further supported by our teachers. A two-prong approach is thus adopted by our school to address this:
1. Level 1 PSR and CW (All Students)
DZPS 3E  - Excite & Engage
Cyber Wellness Weeks (as part of NE events - Total Defence Day, IFD, Racial Harmony, National Day)
PSR infused as part of School Programmes (e.g. School Camps, Stories Come Alive!)
FTGP Lessons & Assembly Talks for the explicit teaching of PSR and CW
    2. Level 2 PSR and CW (Peer Support Leaders & ICT Champions)
DZPS 3E  - Engage & Empower
Training of Peer Support Leaders (PSL) and ICT Champions

Platforms for PSLs and ICT Champion to be Serving Leaders:

Provide peer support and help to their peers in their own class / level
Serve as Cyber Wellness ambassadors during NE events to drive CW messages
Promote a Culture of Care in school by welcoming their peers at the start of each term, and doing a proper farewell to their peers at the end of each term.
Promote Inclusivity in our school by peer supporting selected ISPR Students (Building Bridges Programme)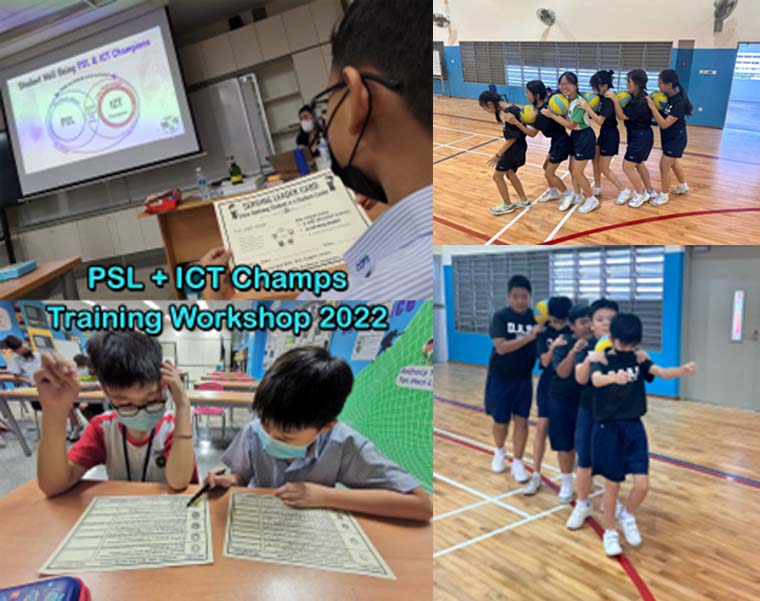 PSLs and ICT Champions working together to strengthen the Caring and Enabling Environment in Dazhong.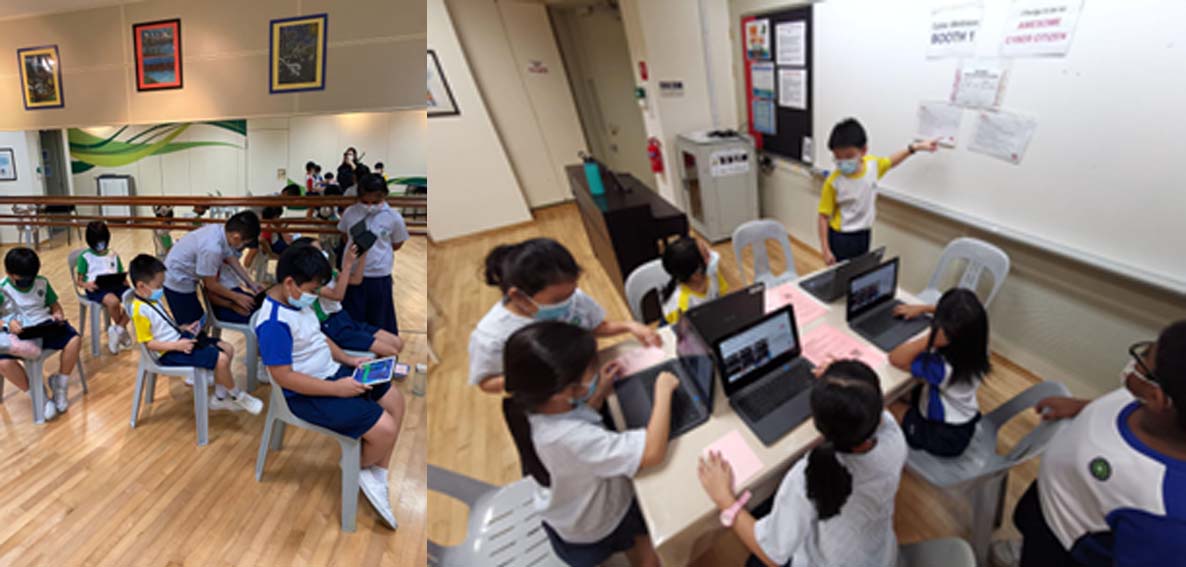 ICT Champions as Serving Leaders, guiding their peers through Cyberwellness activities during NE Events.

ICT Champions Modeling the Way to create Cyberwellness Awareness amongst their peers through School Assembly Talk.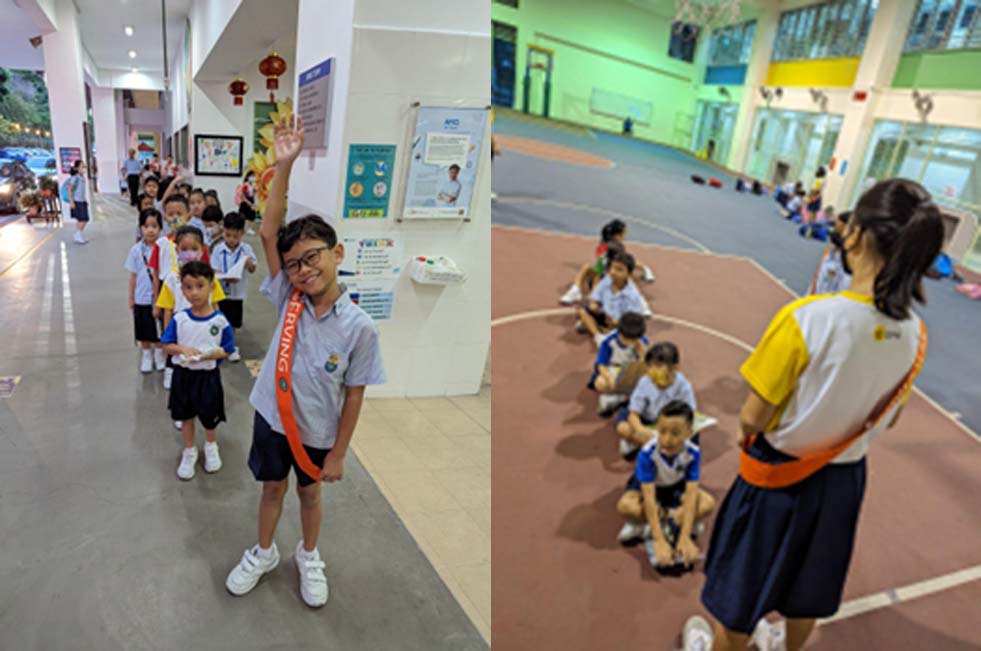 PSLs spreading the love and care for their peers every Start and End of School Term during their Welcome and Dismissal Parades.
Peaks of Excellence:

National Level Awards
National Cyber Wellness Advocacy Challenge 2021
Silver Award - NCAC (Primary School Category)
Video Submission: https://youtu.be/IrujqJn6uS0